Discover our management tools
Tools tailor-made to manage a software translation project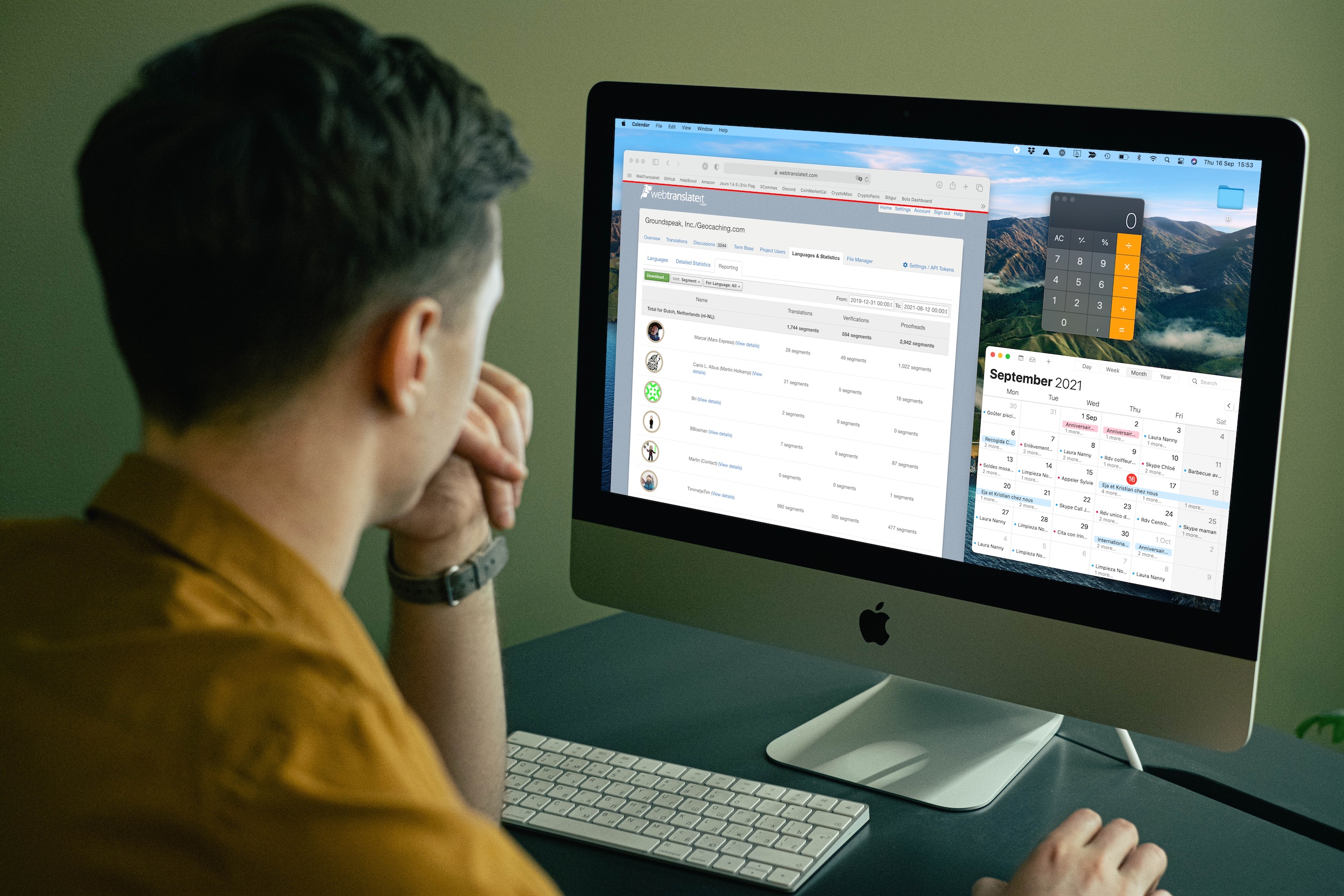 File Manager
The File Manager is where you upload and download your language files. You can upload a file from your computer, or a file located online, on Github for example.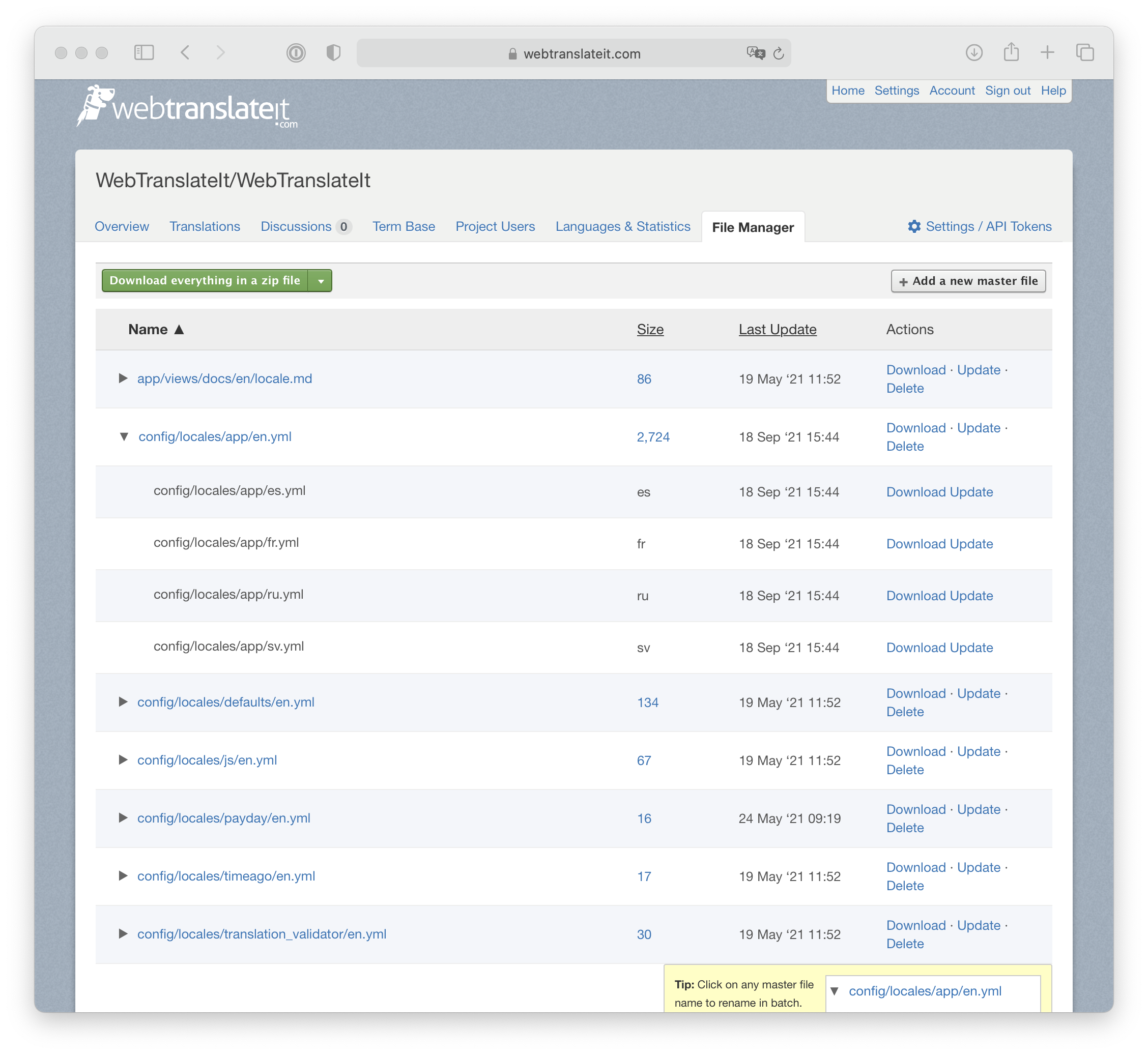 Advanced Team Management
Invite collaborators and manage your translation teams on WebTranslateIt. Re-use these teams on all your different projects in a few clicks. All plans include unlimited users and languages.
If your organization has a lot of users and multiple projects you will love the feature of Teams. You can create a team of people with diverse and predefined roles like managers, translators and observers at Organization level.
You can then assign that team to as many projects as you want. Need to add a new translator to all your projects? Just add them to the team. Need to remove a translator from all projects? Just remove them from the team. Done!
Activity Feed
An activity feed lets you see the latest comments posted, the latest translations made and the latest files changed on your project.
Discussions
Discussions are a great way to communicate or ask questions on a translation project. All the discussions happen in one place, and you can easily check unread discussions.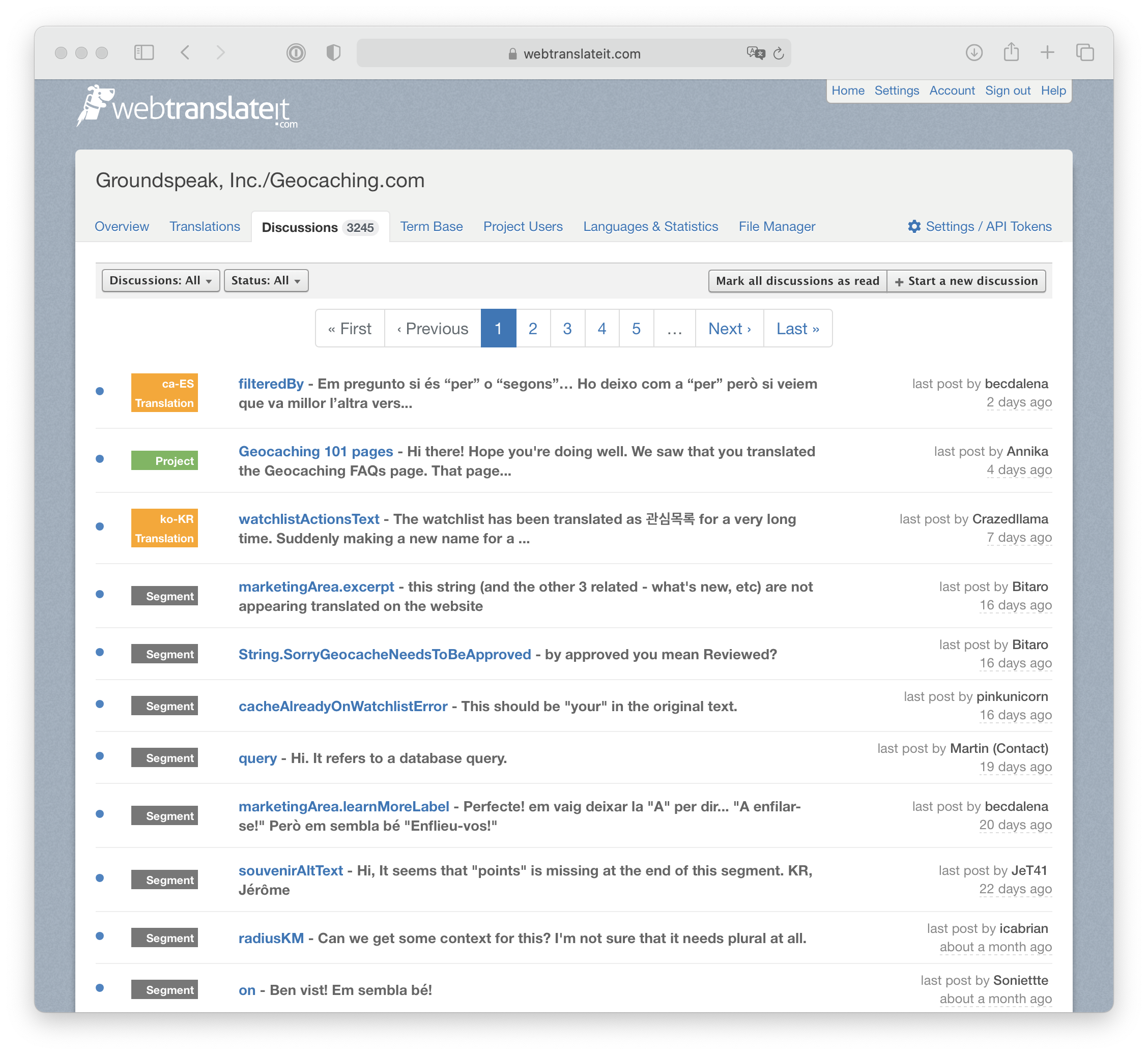 Statistics
See how your project is going in real time. It's easy to see which languages are done and which language still need some work.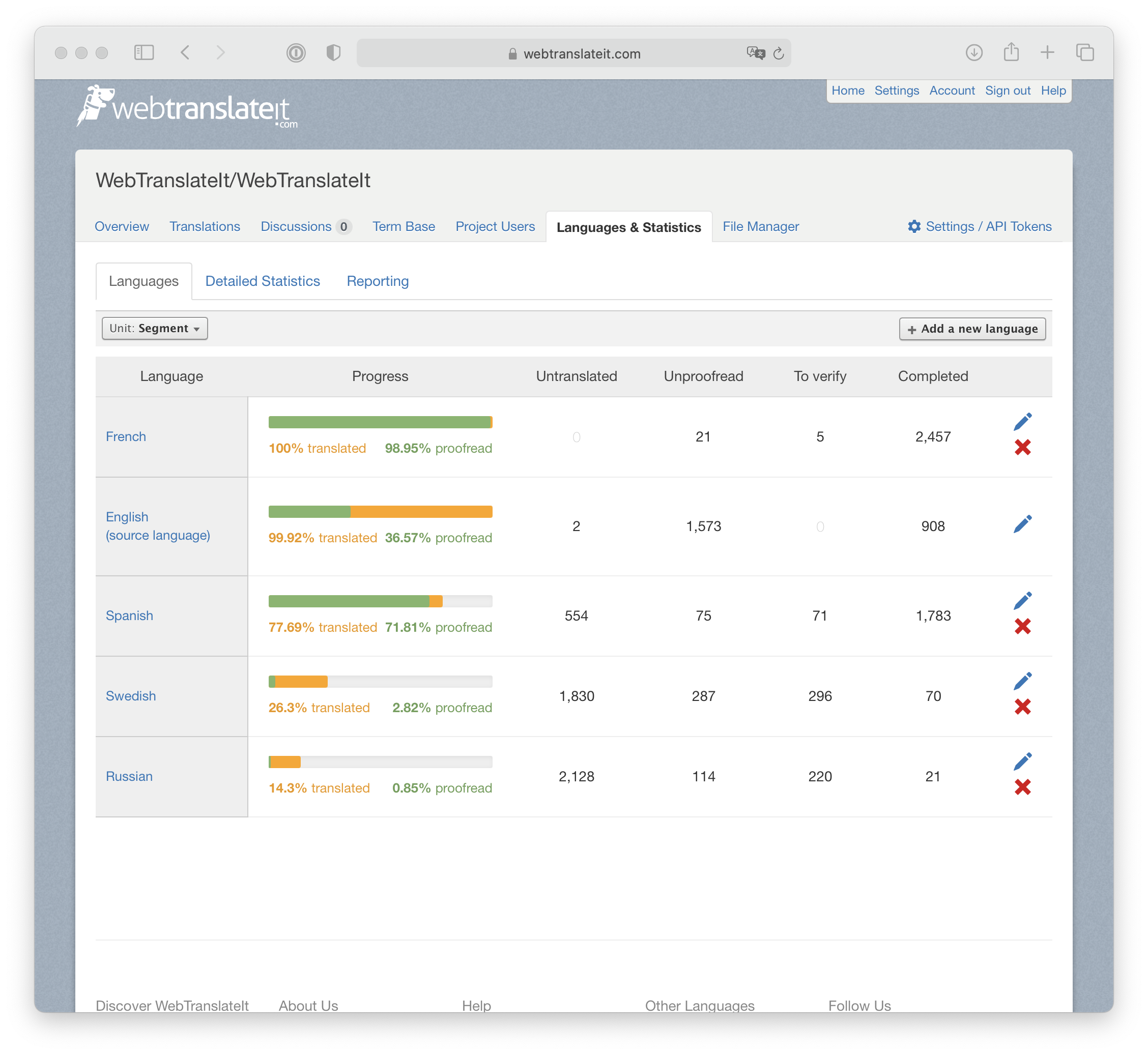 If you are working with professional translators you will need detailed statistics about the work that was done. Our Reporting lets you see the amount of work for each team member. How many words were translated, how many words were reviewed or proofread.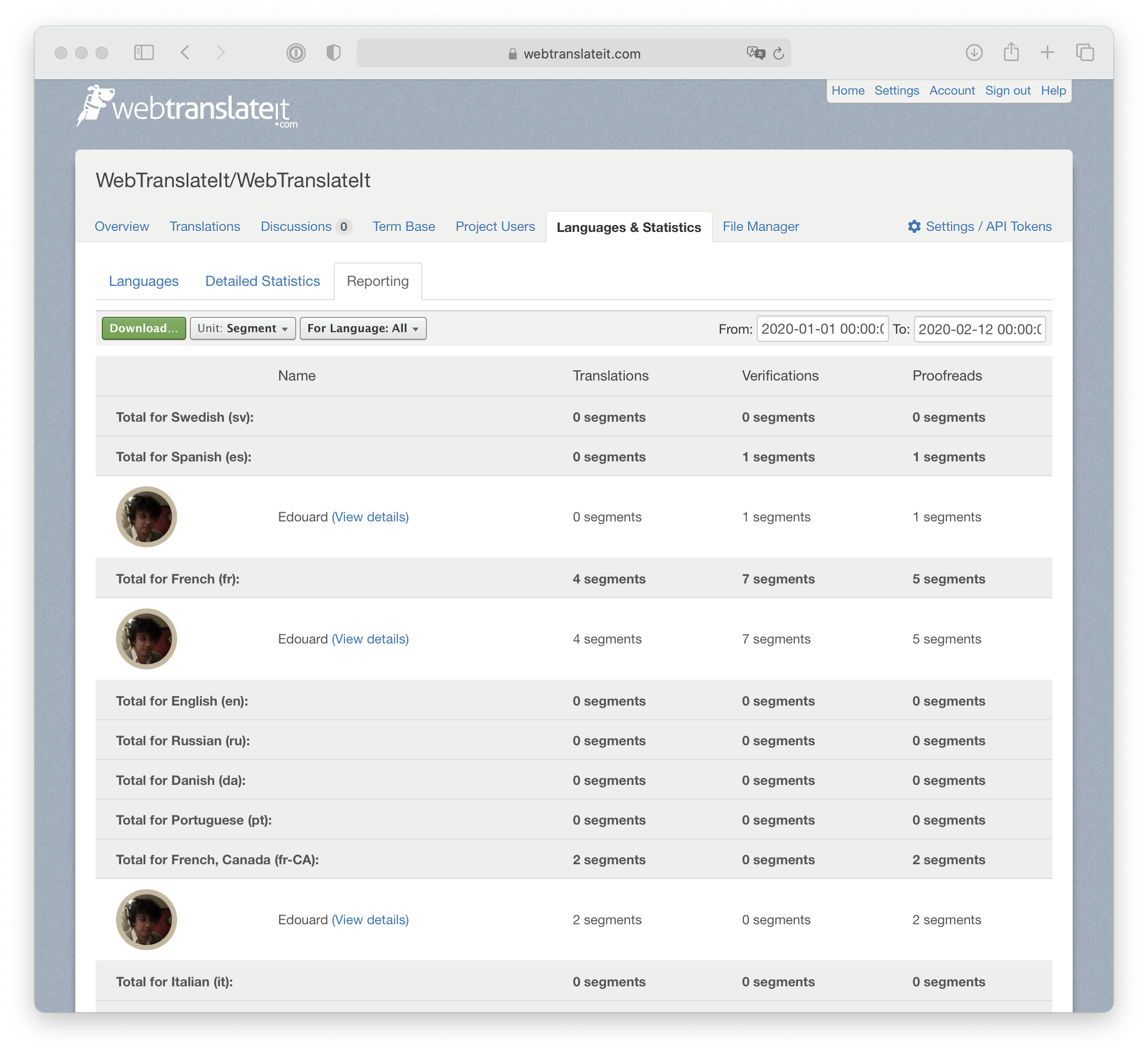 If you need to dive down into the specifics, we can help you with that so you can see exactly how changes were counted.