Help
Teams
This feature is available on the "Legacy 2017" plans and on the Enterprise plan.
Teams simplify user permission management across projects. It lets you define a team of people with its permissions under one organization. While you can also invite users directly to a project, Teams lets you create a group of people on the organization level, which means it will be possible to re-use this team on all the projects on your organization.
This feature should be used for managing large teams of people across different projects without having to invite each person to each project.
🔗
Getting Started
Teams can only be set up by organization admins, so you will need to have the organization admin permissions in order to get started.
If your organization supports teams, click on the "Account" link to go to your account page.
There, click on "Add a new Team" to create a new team. Name your team.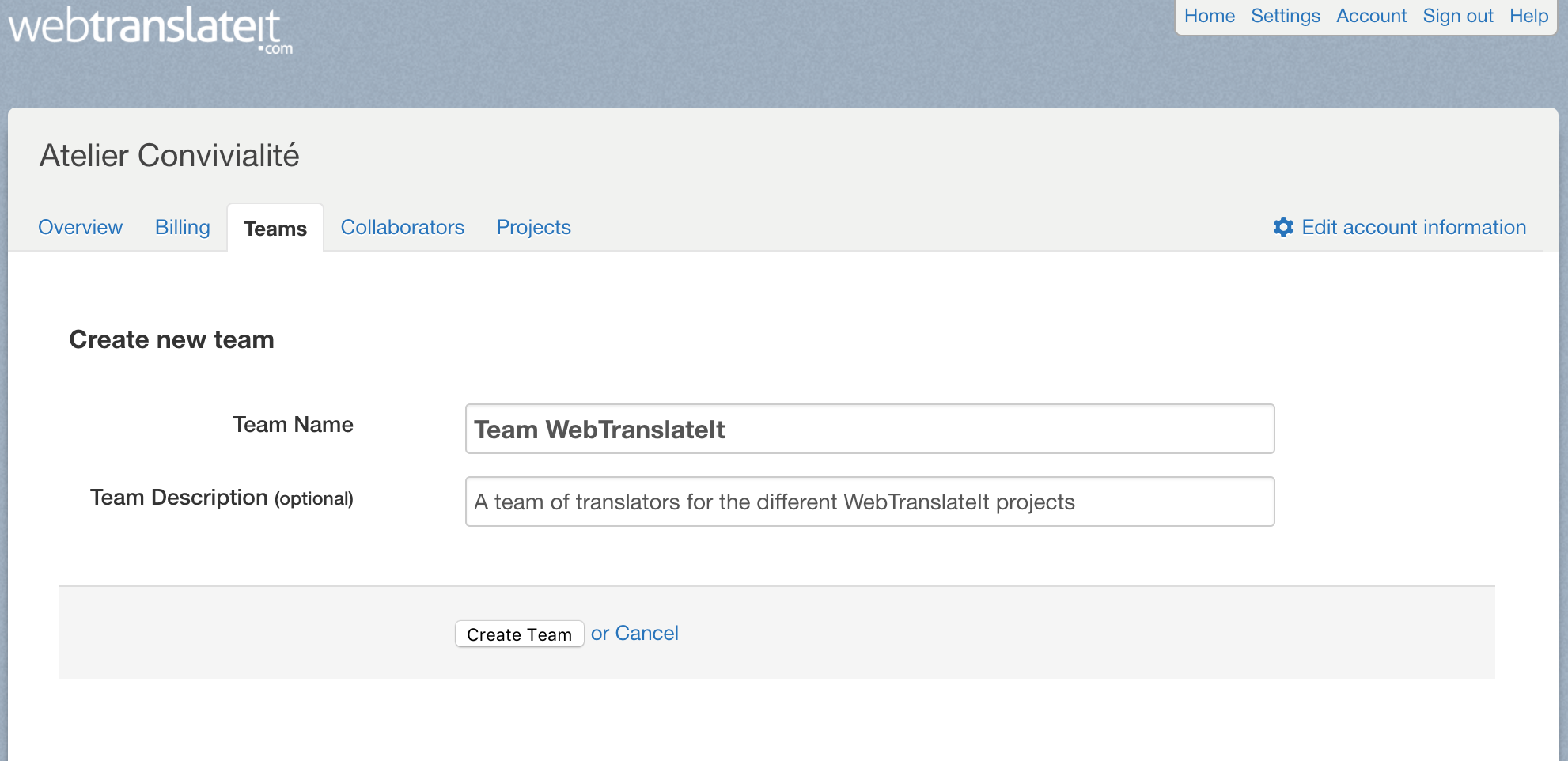 Click on "Invite User" to add your first user.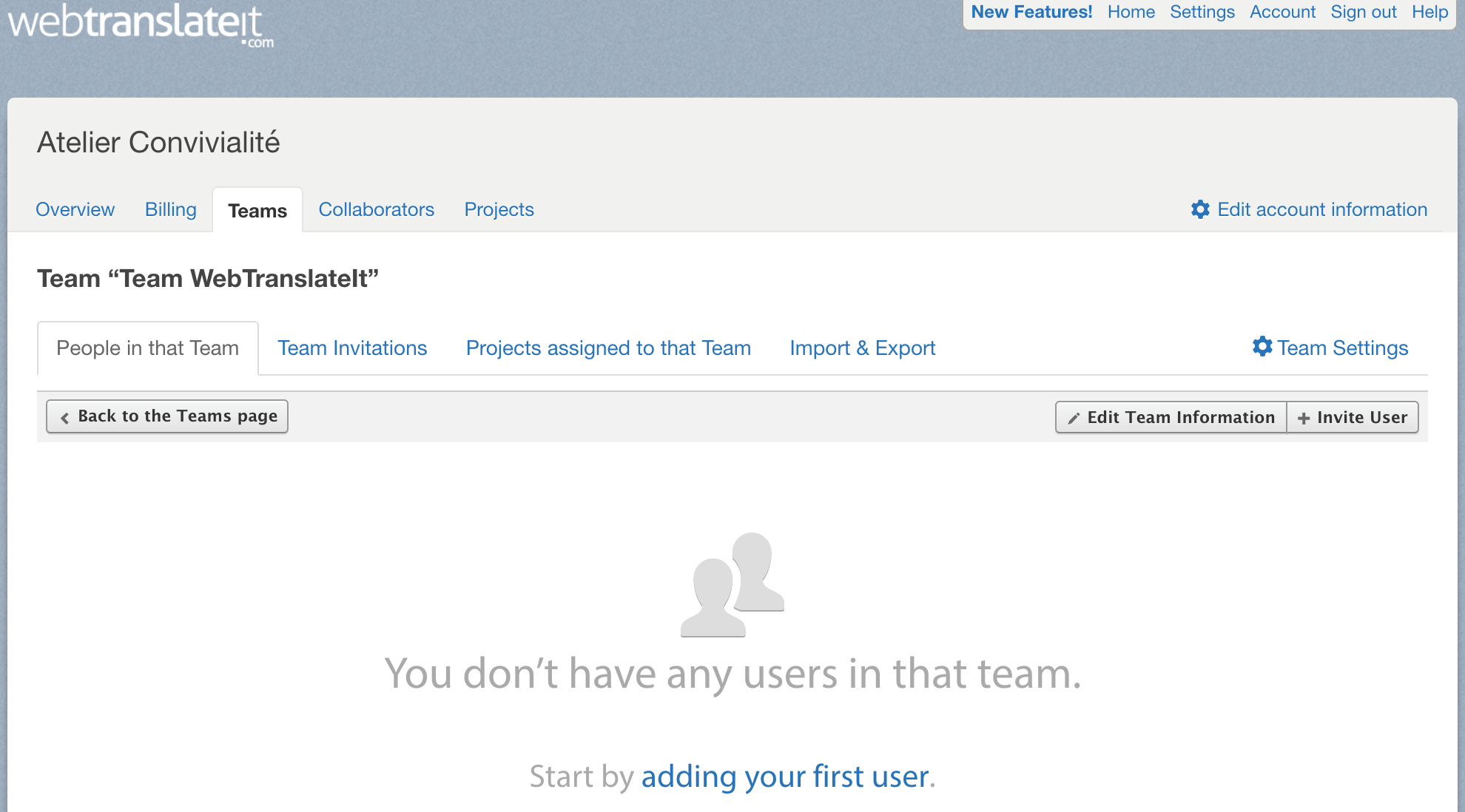 Adding your first user is really simple. Type in an e-mail address, a name (optional) and choose a role.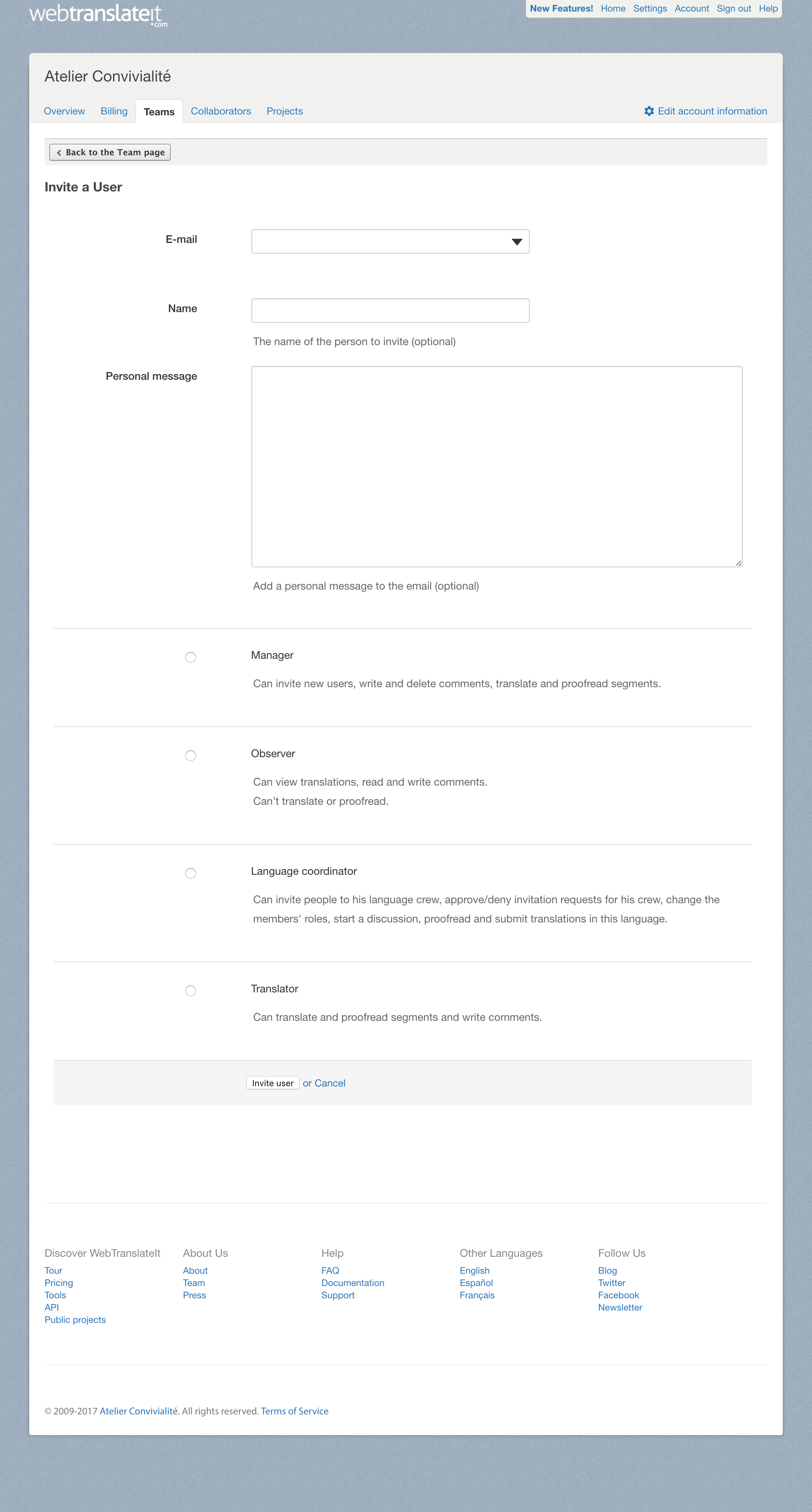 Add more people. You now have a team.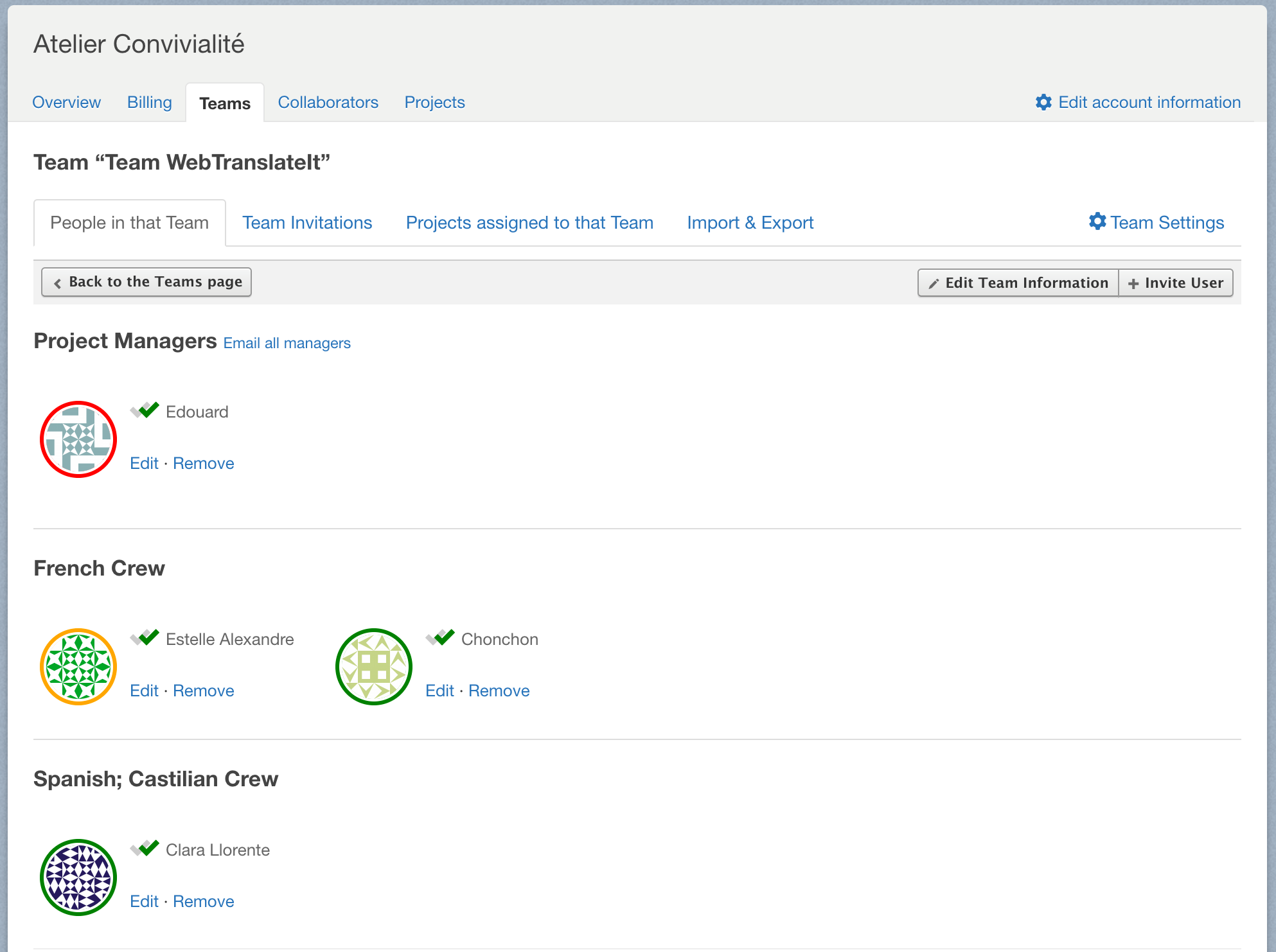 🔗
Assigning a Team to a project
Assigning a Team to a project adds the members of the Team to the Users page of the project. Furthermore, any changes to the Team are automatically reflected on all the projects this Team is assigned to.
There are 2 ways to assign a Team to a project.
🔗
Through the Team page
Click on the "Projects assigned to that Team" tab. On this page, you will see a list of all the projects of your organization. Click on a checkbox to assign the team to a project.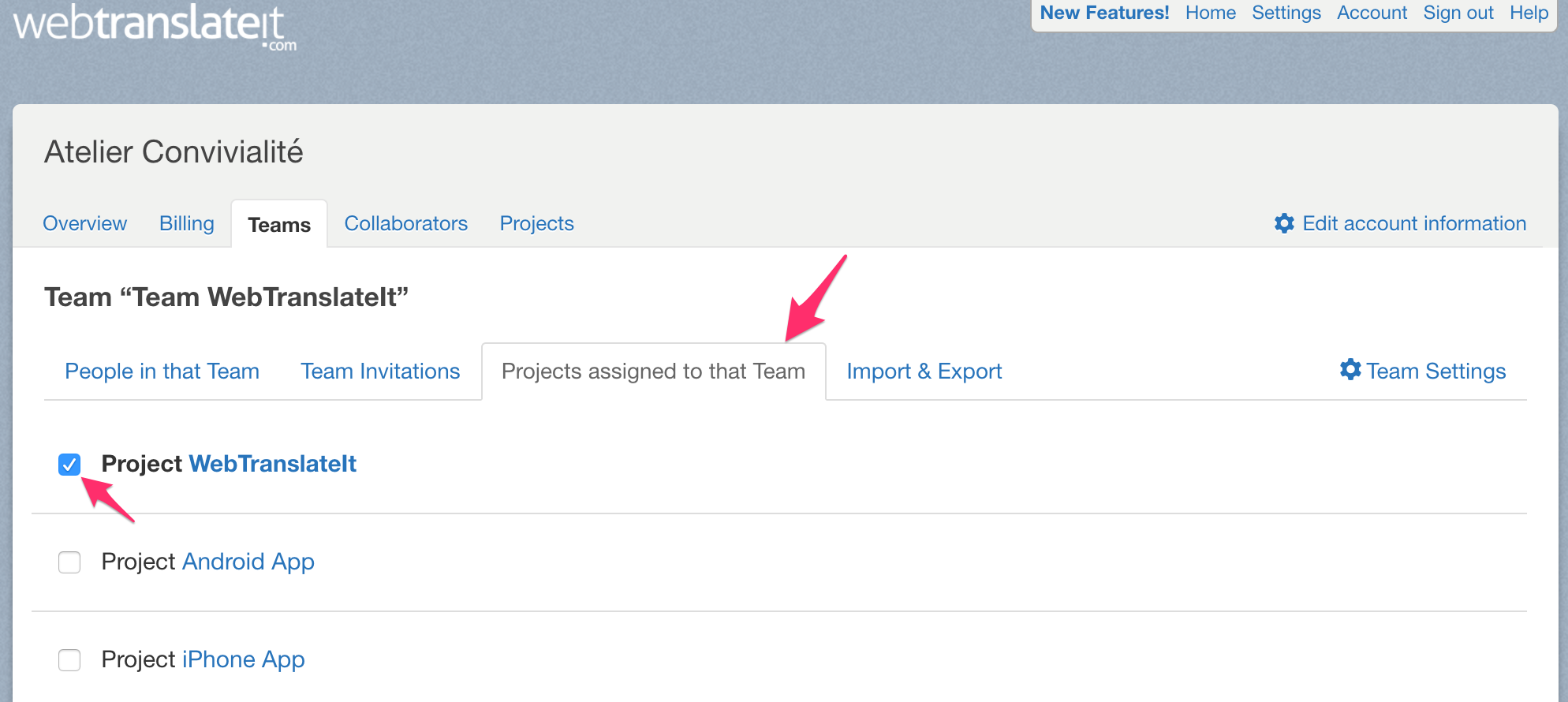 🔗
Through the Project Users page
On the Project Users page, click on the Teams button.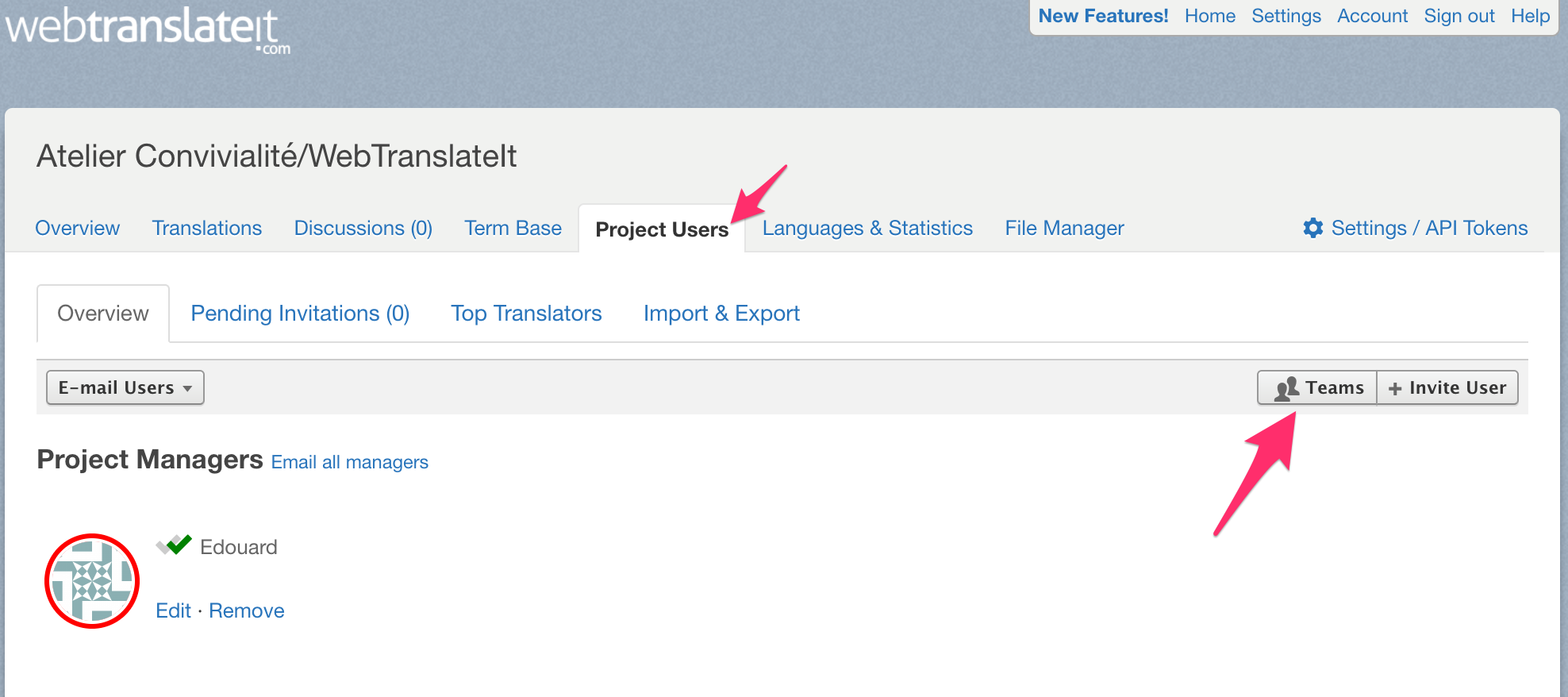 Click on the "Use Team" button to assign the Team to that project.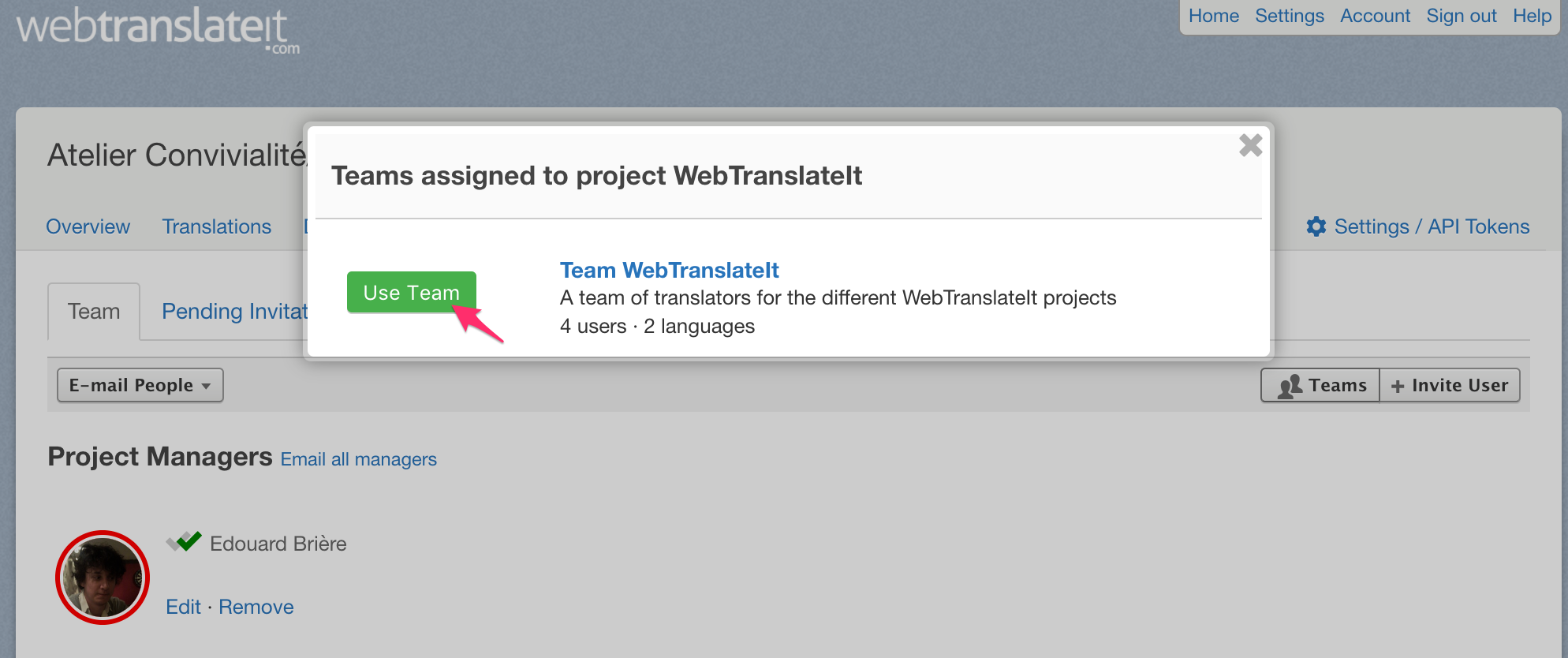 🔗
Advanced Features
🔗
Migrate Project Memberships to a Team
You can transform your project memberships into a team from the Project Users pages under the "Import and Export" tab.

Select an existing Team in the list or create an entirely new Team.
🔗
Import and Export Teams
On the Organization Team pages, under the "Import and Export" tab you can download a CSV file containing all your Team Members. You can use this feature to download your project's users and assign them to a Team.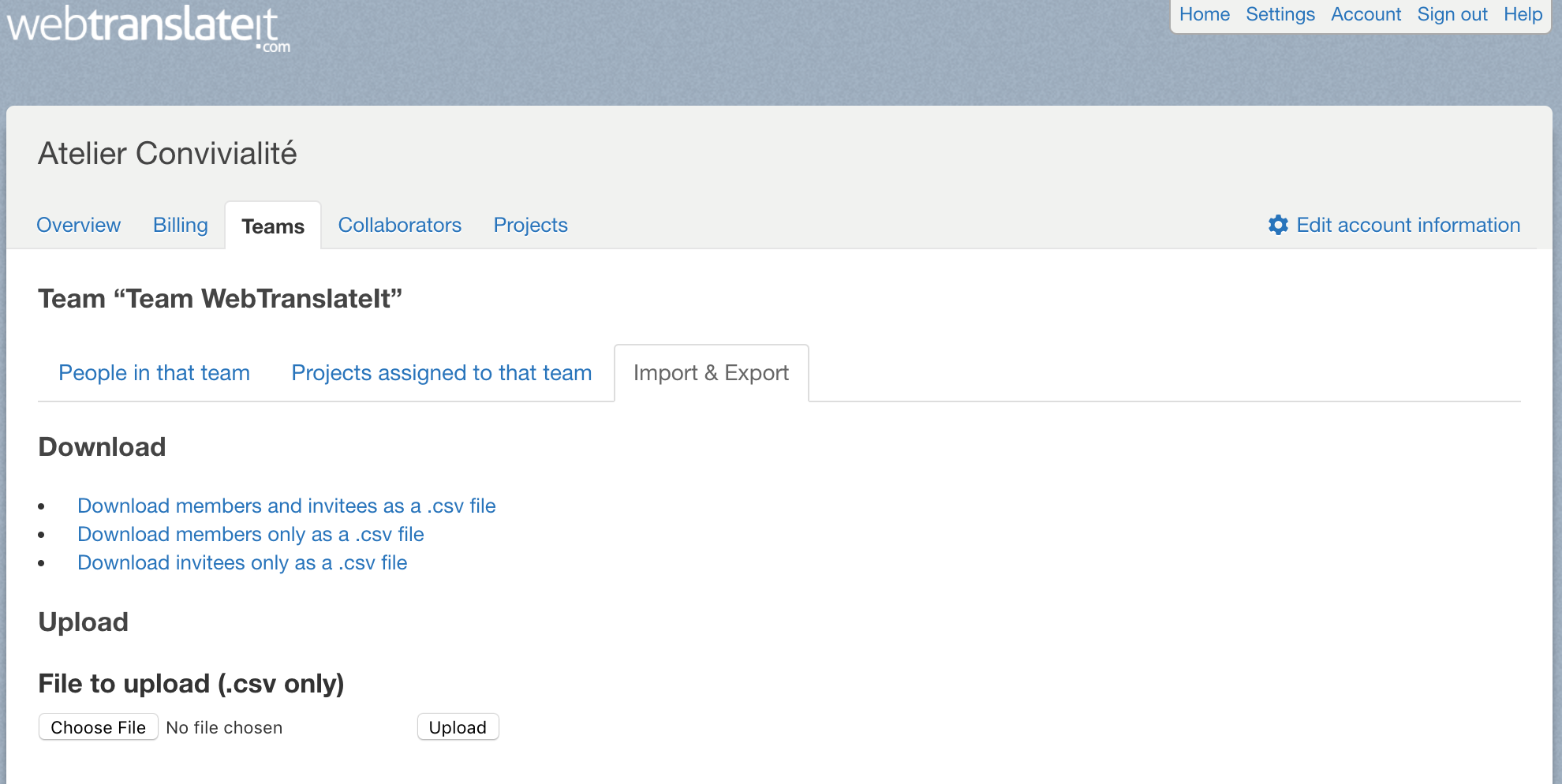 🔗
Public Projects and Invitation Requests
Public projects are projects completely open to the public. People visiting your project's pages can participate by sending the manager an invitation request, which can then be manually accepted or declined by a manager.
By default, invitation requests are sent to the Project Users, but if you'd rather your visitors send invitation requests to one of your Teams, you can choose to do so in your project settings.

In the Team Settings, it is also possible to tune many parameters:
the ability to automatically accept invitations sent to a Team,
the ability to automatically send a welcome message to the new Team members,
and choose who will receive the invitation request e-mails.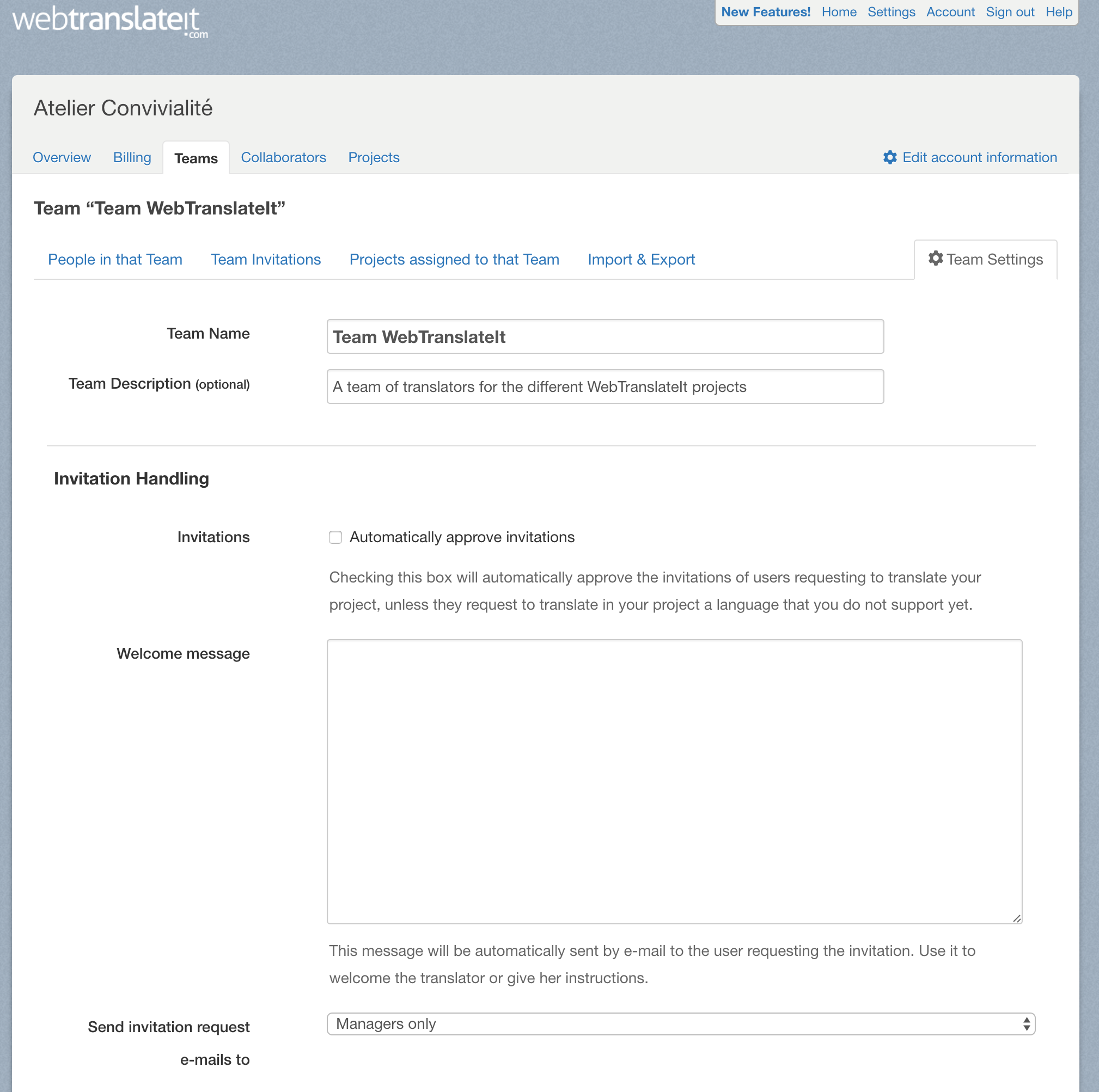 Next Up: Understanding Roles. What are the roles on Organization level the ones at Project level… »