Help
Translation Interface Overview
We call the page showing all your segments the Translation Interface.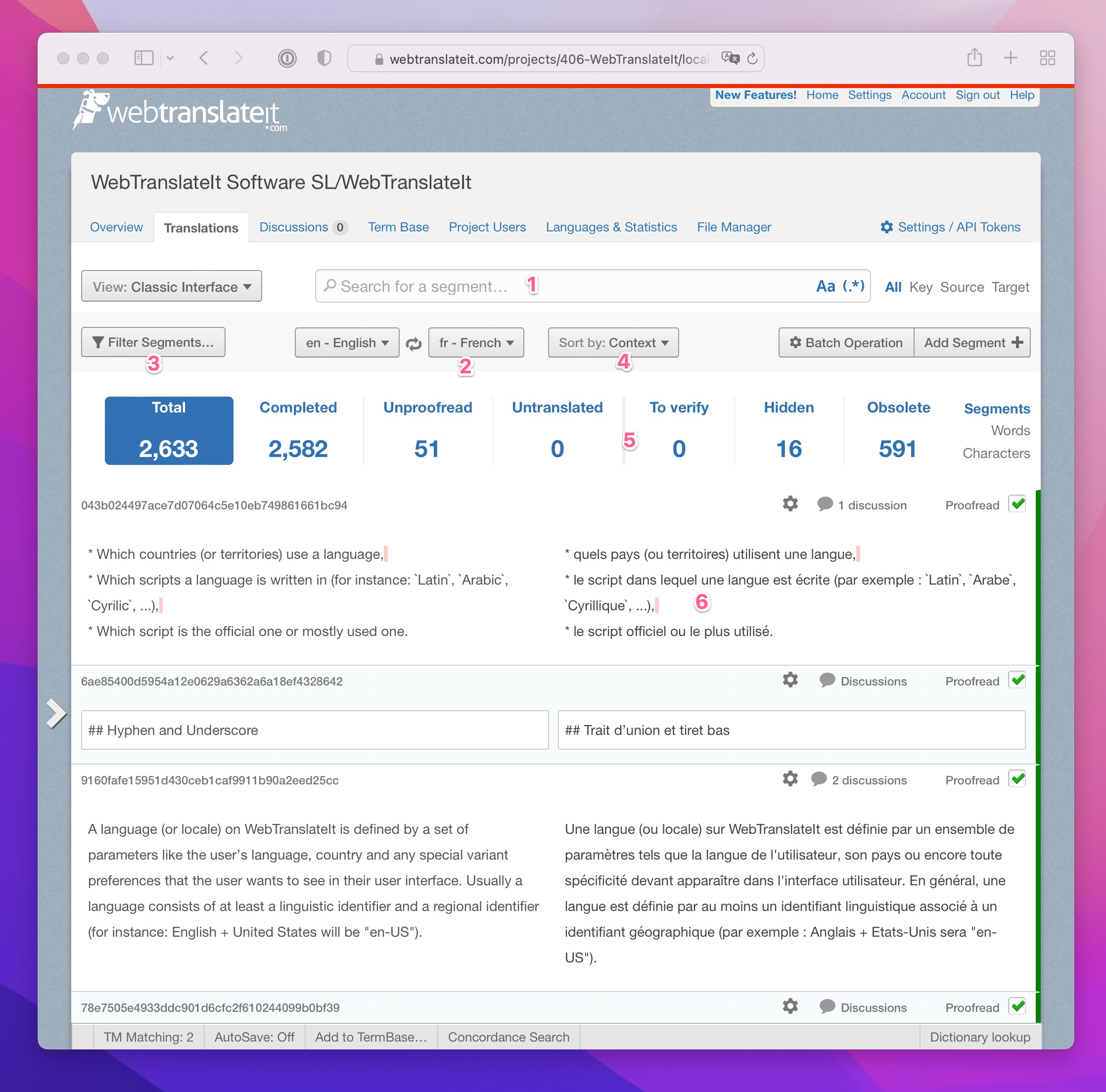 🔗
Search

The search feature allows you to quickly search for a key, or for some source or target text. It searches for matches into the key name and source and target translations. You can also use advanced queries for search.
🔗
Filters

Click on the Filters button to toggle filters.

There you can filter segments by date added, date modified, by file, category, label, segment type (plural, array, string, boolean) and by last translator.
🔗
Language Switch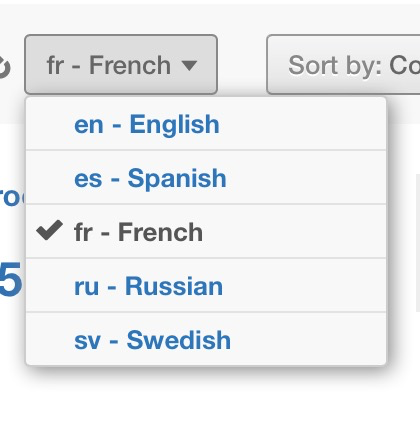 The language switch lets you change the locale displayed to the left side of the translation interface, and the locale displayed to the right side of the translation interface. The small 🔁 icon lets you quickly invert the source and target locales.
🔗
Sort by Context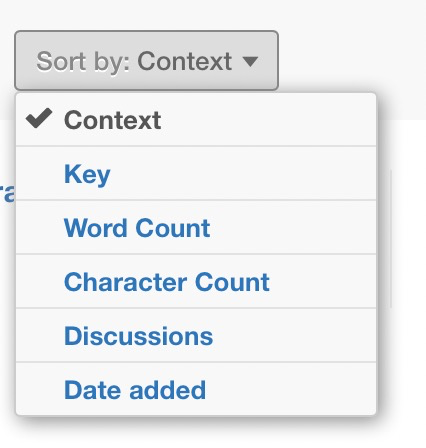 This selector lets you sort the segments by a specific order. By default, segments are sorted by context, which means segments are grouped in the files to which they belong. You can also sort segments by key name, word count, characters count and date added.
🔗
Stats/Status Filter

This feature displays the project statistics for the current locale and for the currently selected filters.
Also, clicking on a stat lists the segments having the selected status. For more information about segment statuses, check Understanding Segments.
You can also get a word count and character count by clicking on the "Words" and "Characters" buttons on the right side of the statistics.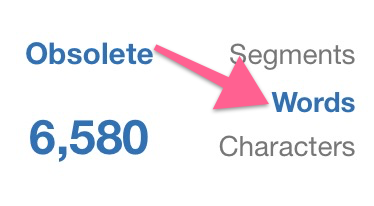 Next Up: Understanding Segments. A segment is a piece of text extracted from a linguistic file. It is sometimes called a "String"… »